Curried Chicken Salad Recipe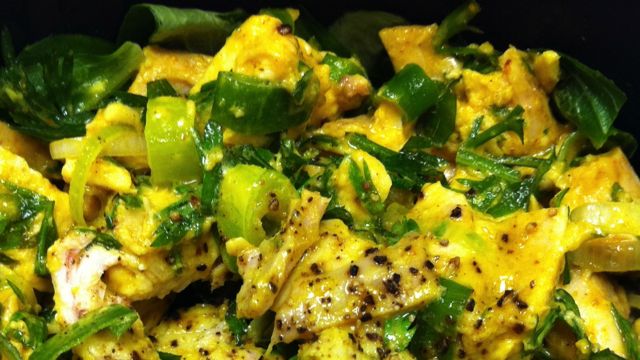 I am surprised at how delicious this recipe turns out and it could not be simpler to make. The cooked chicken from the Chicken Stock recipe works great in this recipe and so I often make the two recipes together.
Ingredients
1 pound cooked chicken, diced

3 celery stalks, diced

2 scallions, minced

3 tablespoons parsley, minced

4 tablespoons Homemade Mayonnaise

1 1/2 teaspoons curry powder

1/4 teaspoon sea salt

freshly ground black pepper
Directions
In a large bowl combine all ingredients.
Source

The Whole Truth Eating and Recipe Guide - http://www.amazon.com/Whole-Truth-Eating-Recipe-Guide/dp/0977869318