Sesame Ginger Cucumber Salad Recipe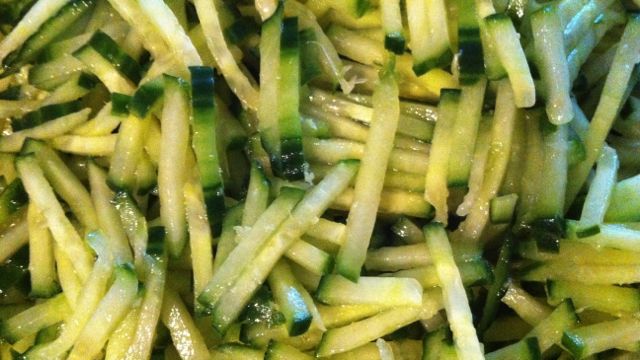 I love this delightful cucumber salad and make it often. The cooling and healthy properties of the cucumbers are welcome, especially during the summer months. The exact ingredient amounts do not matter as much as their balance. Buon appetito.
Ingredients
1 large English cucumber, julienned

1 tablespoon toasted sesame oil

1 tablespoon brown rice oil

2 teaspoons ginger root, freshly grated

2 teaspoons raw honey

1 pinch sea salt
Directions
In a bowl whisk together toasted sesame oil, brown rice oil, ginger root, and honey into a dressing.
Place cucumber in a large bowl, pour dressing over it, and toss gently to coat.